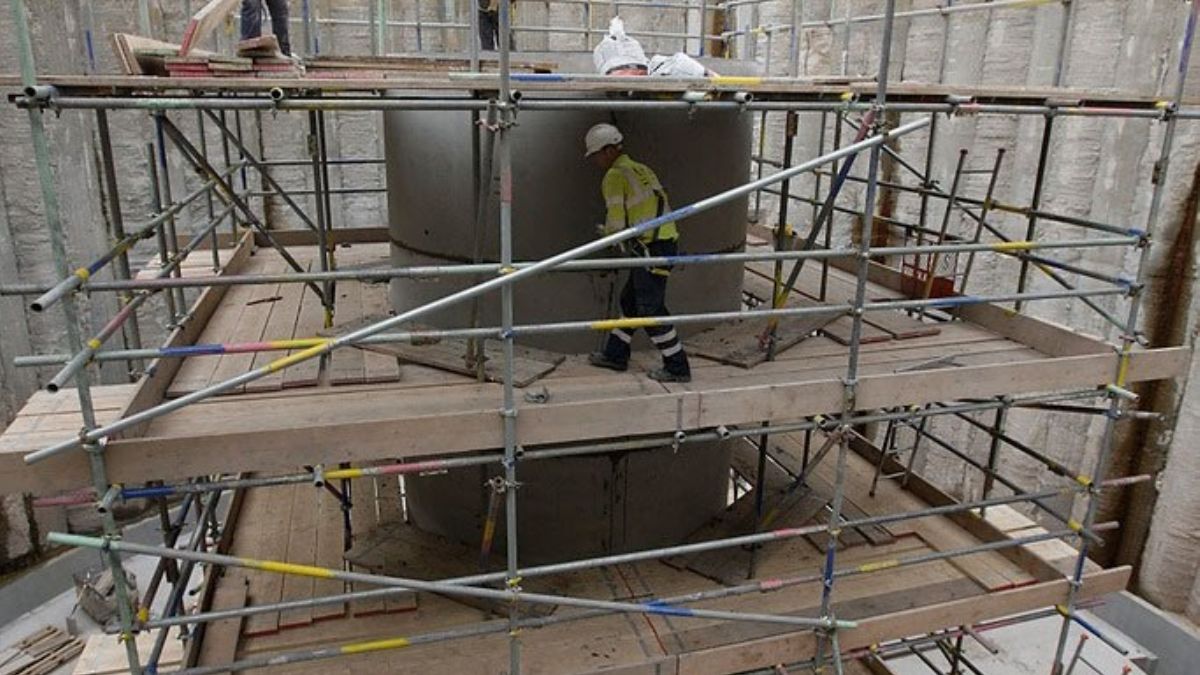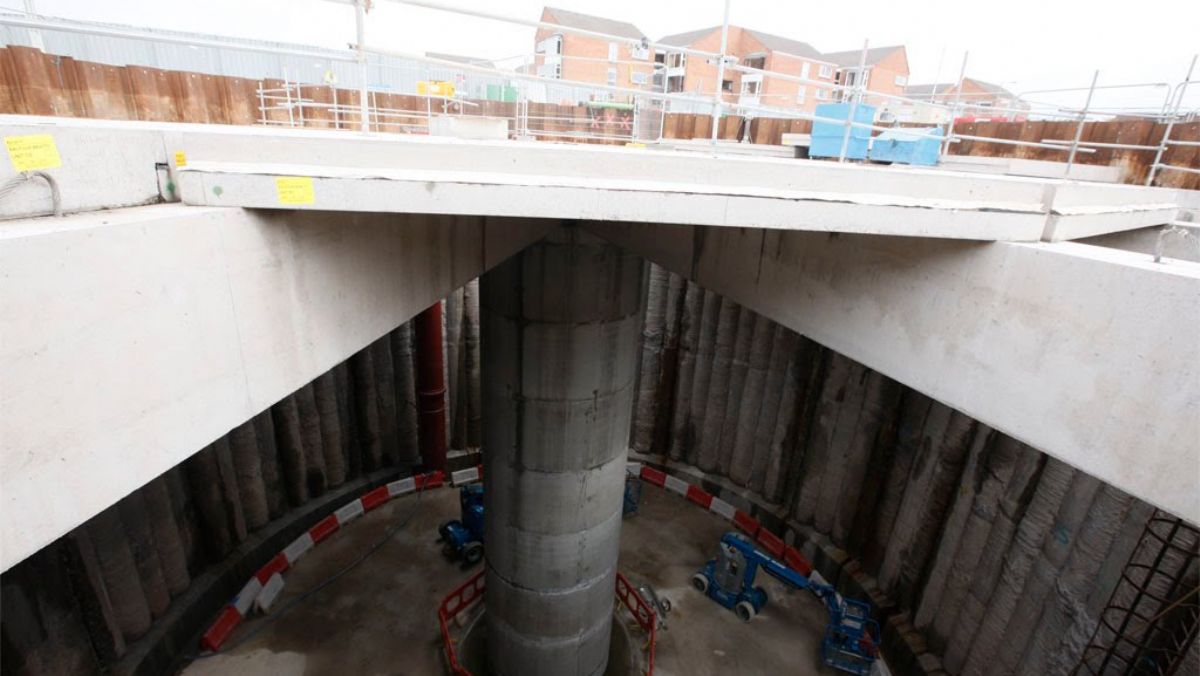 Vacuum Flush Chamber, Merseyside - 3 July 2013
Friday 10th March 2000
Macrete Ireland Ltd have recently completed supply of PCC elements to a new vacuum flush chamber near Liverpool. The materials were supplied to Balfour Beatty Utility Solutions Ltd on behalf of their partners United Utilities.
The PCC units allow the end user client, during periods of heavy rain by using a vacuum pump, to hold 5 metres of water within the column at a mimimum -0.5 bar of pressure. Once the storm water level within the main body of the tank has subsided, the water held under pressure within the column is released thereby flushing out any debris and detritus remaining on the floor of the tank. This is a much safer means of operations, removing the need for access to the inside of the tank.
The tank will be completed by installation of roof beams supporting a PCC cover slab.